Ohio Commercial Building Contractors
About Parillo Builders, Inc.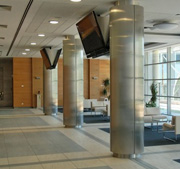 Parillo Builders Inc. was founded in 1993 by Joseph and Lucia Parillo. Joseph and Lucia graduated from Youngstown State University earning Bachelor Degrees, Joseph in Civil Engineering and Lucia in Accounting.
With our experience and knowledge we have completed a wide range of projects over the years. Some of these projects include single tenant build-outs, multiple national account restaurants, gas stations, educational projects, bank facilities, and site and condominium developments. We believe that every client is important, whether building a one-time project or multiple projects. Parillo Builders Inc. strives to build long lasting relationships. Working together as a team with our clients is the foundation of our success.
Together with our experienced employees and subcontractors, we know that we can be a lifetime asset to every company's growth.
-
Yahoo! Local Listing
General contractor specializing in commercial construction & project management for clients in Ohio & Pennsylvania.
Our Mission:
To deliver the highest quality project and build a long-lasting client relationship through Pride, Craftsmanship, Strong Principles, and Serviceability.
Contact
Parillo Builders, Inc.
Parillo Builders, Inc.
420 Hartzell Ave.
Girard, OH 44420
Phone:
330-545-5800
Fax:
330-545-5802