Project Portfolio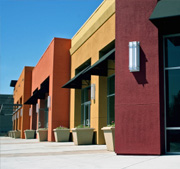 Views of our work in restaurant franchise construction and other commercial construction and renovation projects.
Parillo Builders, Inc. is fully insured, bonded, and equipped to handle all varieties of commercial construction services, including the capacity to handle large and complex new construction and renovation jobs.
Food Service and Franchise Construction
Great East Plaza & Interior Build-Outs
Dunkin Donuts
Pizza Hut Wing Street
Bob Evans Express
Hiram College Bistro Dining Hall
Maki of Japan Menlo Park Mall
Wendy's YSU
Huntington Bank Corporate Headquarters Starbucks Coffee Kiosk
Asian Chao
Dairy Queen / Orange Julius (Austintown, Ohio)
Wayne State University Food Court
Maki of Japan
Popeye's Chicken
Waffle House
Burger King
West Virginia University Food Court
Financial and Business Facilities
Andover Bank Operation Center
Andover Bank (Madison Ohio Branch)
Palusak Dental (Columbiana, Ohio)
Edward Jones Investments - New Building - Exterior and Interior
Cornersburg Drive Thru
SevenSeventeen Credit Union ATM
SevenSeventeen Credit Union
Credit Union One & Mazza Heating & Cooling
Diamond Car Care
Yamaha of Warren Showroom
Educational
Stark State College Therapy & Wellness Center
Kent State University
Multi-Residential and Site Development
Verlay Condominiums
Boardman Park Outdoor Pavilion & Restroom Project
Religious Facilities
Rock of Grace Church
St Charles Church Bell Tower
-
Yahoo! Local Listing
General contractor specializing in commercial construction & project management for clients in Ohio, Pennsylvania, West Virginia, Michigan, Indiana, & other surrounding states from Ohio to New Jersey.
Commercial Construction Capabilities
Restaurant Construction
Franchise Construction
Financial Facility Construction
Educational Facility Construction
Condominium Construction & Site Development
Contact
Parillo Builders, Inc.
Phone:
330-545-5800
Fax:
330-545-5802